Boutique Bucks Sponsored By Leaf Filter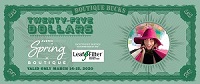 Shop for Free! Every hour two lucky winners will receive $25 in Boutique Bucks to be used at any vendor booth in the show.
Country Girls Night Out!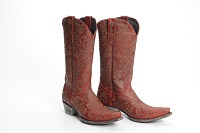 Saturday, March 14th between 4PM -8PM
Grab your friends and join us for some food, drinks, music and shopping, of course! Plus, we will have a few drawings each hour for wonderful prizes as well.